Voiceover Direction & Coaching
The success of any project heavily relies on the performance of the voice actors.
​
Keep Dreaming Creative specializes in providing exceptional voice direction for commercial and animation projects.
We pride ourselves on our attention to detail, which makes all the difference when it comes to the overall quality of the project. By working closely with our clients, we identify potential issues before they become problems, ensuring that the project runs smoothly from start to finish.
​
With years of experience coaching and directing voice actors, Steph Lynn Robinson is a master at helping performers bring their best to the mic. Her friendly, encouraging approach helps actors feel at ease at the microphone and fully engaged in the scene. Steph can draw a nuanced, emotionally rich performance out of any voice talent, and her commitment to her craft is evident in every project she takes on.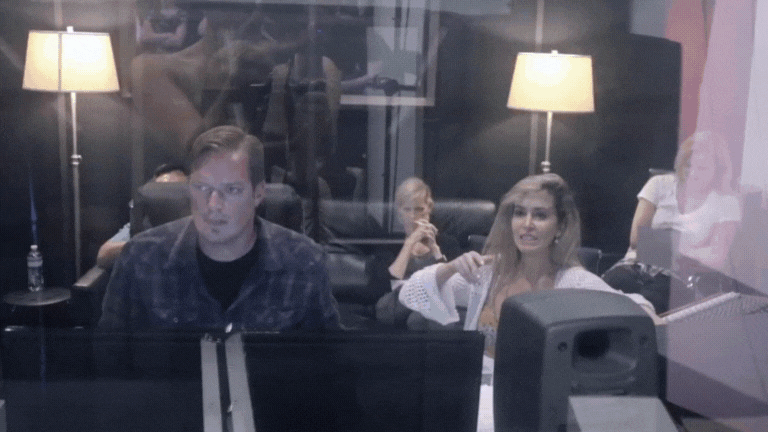 You might be thinking, "I can just direct the voiceover talent myself, can't I?"
​
While it's understandable to want to save some money and take control of your project, directing voice actors is a skill that not everyone possesses.
By hiring a voice director, you'll be working with a trained professional who specializes in coaching voice actors to deliver performances that are authentic, engaging, and impactful.
​
Our expertise in allows us to communicate with the voice actors in ways that clients can't, helping us to streamline the recording process and ensure that everything runs efficiently. We can instantly identify why a line sounds off, and know how to translate direction from the client and engineer to get everyone on the same page.
So, what exactly does a voice director do, and why do I need one?
Well, they speak "actor" and work closely with the performers to help them bring their performances to life. They guide the actors through the nuances of the script, helping them to find the right tone, pacing, and delivery for their lines. By doing so, they ensure that each actor's performance is consistent with the others, creating a cohesive and polished final product.
​
The benefits of hiring a voice director go beyond just consistency, though. By having an expert in the room, you can be confident that the quality of your project will be top-notch. A voice director's deep understanding of voice acting means they can provide valuable insights and feedback to the actors, ensuring that their performances are the best they can be.
​
Another perk of hiring a voice director is efficiency. Studio time is money, and working with a voice director can streamline the recording process. They'll keep the actors on track, ensuring that they deliver their lines efficiently and effectively. This can save you time and money by eliminating the need for pick-up sessions.
​
Ultimately, a voice director brings a level of expertise and knowledge to your project that can make all the difference. They'll work with you to achieve your creative vision, providing guidance, feedback, and direction to help ensure the final sound is even better than you imagined.